The exterior of your home is the first impression visitors and passersby will see. Is your paint cracking, fading, or do you have an outdated color scheme? A fresh coat of exterior paint is a perfect way to update the look of your home. However, doing it yourself can be a headache. Exterior house painting often needs a lot of prep work, specific tools, and if done incorrectly, can lead to problems in the future.
That's why we're here! Our home exterior painting team in Columbus, Ohio is made up of experienced professionals to ensure the job is done right, no matter what surface needs to be painted. Start loving the outside of your home again!
View Our Project Gallery
The Tools & Experience to Get the Job Done Right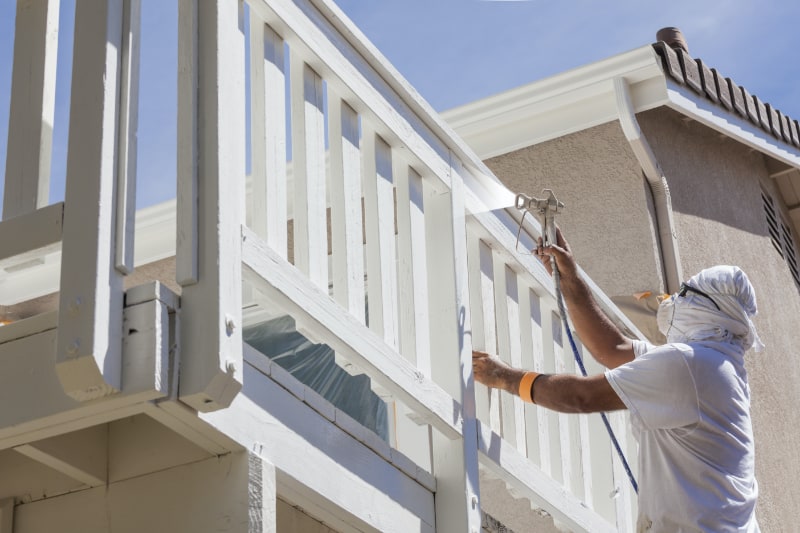 Luxury Paint LLC's exterior painting services are perfect for homeowners looking to freshen up the outside look, need an update due to an addition, or constructing a brand new home. We can paint almost any type of exterior, including brick and stucco. Our services include:
Deck painting and staining
Power washing
Scraping old paint
Caulking and sanding where necessary
We take great pride in prepping the exterior of your home to ensure the quality of the final product. Our professional house painters will carefully cover your landscaping, concrete, deck, and belongings to prevent messes and paint splatter. If your home needs power washing, we will allow it to dry for a day or two before painting. When the project is finished, we will do a final inspection and touch-up necessary areas for a pristine, professional look.
Increase the Value of Your Home with Exterior Painting
When using professional house painters, you can breathe a sigh of relief knowing the job will be done right. A fresh exterior will help increase the value of your property and create a visually appealing home for all to see. Every project we complete exceeds our clients' expectations and puts a smile on their faces.
Get Your Free Estimate & Consultation Today
Our quote process is straightforward, accurate, and quick.
Fill out our form to request an estimate and we will call to schedule your appointment.
We'll come to your home, review your exterior, answer any questions you may have, and provide feedback and ideas.
Within 1 to 2 days, we will provide you an estimate that fits your budget. Our estimates take into consideration house size, house height, difficulty of exterior, and amount of necessary scraping.
If your job is out of our area of expertise, we will recommend another experienced Columbus, Ohio painting company we work closely with. We want you to have a successful painting experience, whether it is with us or not.